Magic Valley Private Utility Locates – Idaho, Oregon, Nevada, Wyoming, Montana, Utah, Washington Private Utility Locating
---
Magic Valley Private Utility Locates utilizes the highest tech technology. Please review the following information if you would like to learn more about our equipment.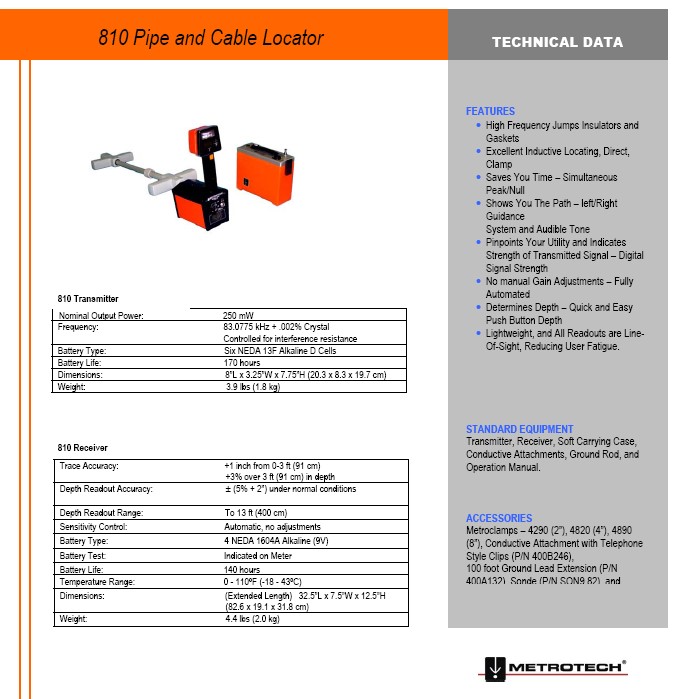 ---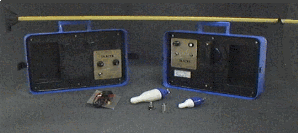 For exceptionally sensitive pipe (or cable) searching, the A-6 Tracer offers both conductive, inductive, and on-handle searching.
Conductive tracing: A transmitter with impedance-matching capabilities energizes the metal pipe or line for electromagnetic pickup. Variable power transmitter for crowded line locations: burnout protected.
Inductive tracing: This unit offers the largest antennas on the market for penetrating more deeply for pipe or cable detection.
On-Handle: Operates as a commercial metal detector for locating pipes, cables, conduits, or valves.
The A-6 Tracer is a completely self-contained system with receiver and transmitter folding into one easy-to-carry case. Traces nonmetallic pipes using either the Sewer Snooper or the Mini-Snooper (shown above). Inductive Couplers are available as accessories.
AQUATRONICS EG-3000 fault finder
UNDERGROUND CABLE FAULT LOCATOR With Automatic Cable-Saving Voltage Control*
The EG-3000 is the culmination of 20 years of fault locator development based upon field experience. It is a complete system, employing the most effective fault location electronics, plus many features for safety and operational convenience. Most outstanding of these is the system's Automatic Cable-Saving Voltage Control.*
When pulsing a line to establish a fault, the EG-3000 applies only the breakdown voltage needed. Just as important, once the breakdown or flash to ground is achieved, the voltage is automatically reduced to the minimum amount needed to keep the fault alive and the fault current is increased. Up to 2.2 amps is available to locate through asphalt and concrete or dry sand and soil. Try that with an AC type fault locator.
The Transmitter
Faults up to 20 MegOhm
Over 2 amps of current available
Automatic voltage control
Up to 3 kV output
Operates from 120V source, 12V external source, or 12V 7Ah rechargeable internal battery.
Prevents cable and insulation damage
Proof tests cables before returned to service.
120V. Protection for hookups to live cables.
Optional Cable Tracer
The EG-3000 is available with a built in cable tracing system. (Order Model EG-3000T). It is a highly effective line locator featuring a high gain receiver with a swivel antenna allowing for peak, null, and depth readings with ease. It has 5 step impedance matching for maximum tracing ability in all soil conditions. An Inductive Coupler and Inductive Antenna are available as accessories.
An accessory A-Frame is available (24″ probe spacing).
GSSI Sir 4000 here is a little bit about it:
First high-performance GPR data acquisition system designed to operate with analog and digital antennas. This evolutionary step allows true versatility and flexibility by supporting a wide range of users, beginner to advanced, in numerous applications.
The SIR 4000 incorporates advanced display modes and filtering capabilities for 'in-the-field' processing and imaging. Fully integrated, the system provides a simple user interface, plug-and-play GPS integration, and WiFi enabled data transfer capabilities.
Ideal for multiple applications; utility designation, concrete inspection, mining and geology, environmental assessment, archaeology and forensics.
Services it offers:
Gound Penatrating Radar
Utility Scanning
Metallic Surveys
Inspection